Why would you buy an Alexander Golden?
A puppy from Alexander's Goldens is bred from high-quality golden retriever parents in an effort to improve the breed. At our core, we are golden retriever-lovers and raise each puppy as if they were our own, so you can be confident about the care your new pup receives.
What's a golden retriever like?
Golden retrievers are known as great family pets because of their sweet, playful disposition. Goldens are intelligent, friendly, kind, athletic, and eager-to-please. They're great with kids, and love to exercise.
Testimonials
This is Rocket (Zeke from Sadie's litter). He is such a wonderful dog! He is calm, playful when it is playtime, and gentle as can be. He is adored by so many even though we've only had him for 3 months. He walks with the kids to school every day and it is like he is a pop-star. Kids come running to see him and the tail wagging is non-stop! Thank you for breeding this wonderful pup!
- Christina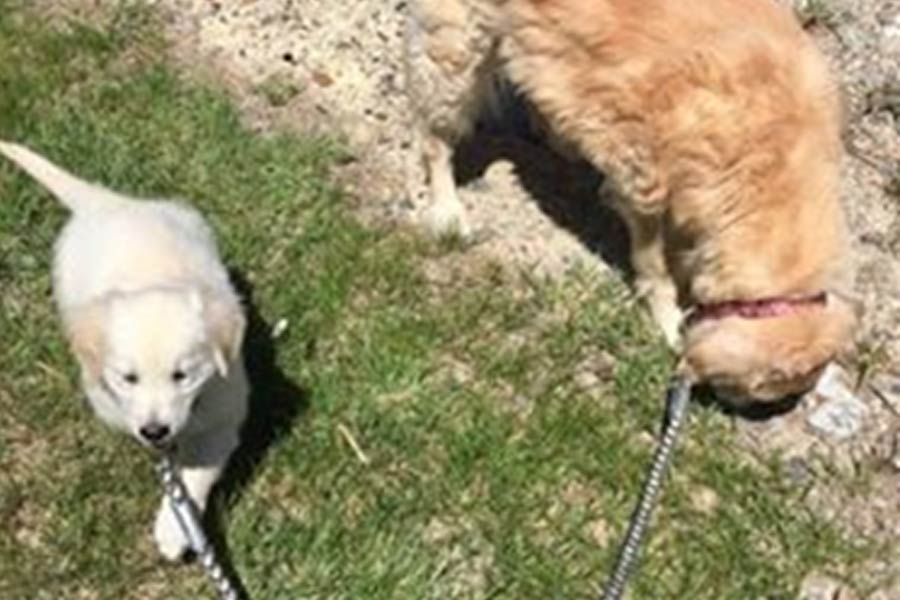 Thank you she is amazing and I already love her so much. I did change her name to Lily. She hasn't had any accidents in the house, she goes outside. I just leave the backdoor open for her. Lexi is going to take a little bit to warm up but she is watching out for her. Thank you again.
- Debbie